Page content
Positioned for Global Impact
As the world's largest producer of ammonia, a simple compound capable of macro impact, CF Industries has a central role to play in accelerating the world's transition to clean energy.
We are well-equipped to do just that and achieve our corporate sustainability goals due to the support of our stakeholders and their ongoing contributions to our clean energy strategy. From current and future employees to community partners and customers, every individual and group that touches CF Industries' business is important to achieving our goals. By working together, we can build a stronger, more successful CF Industries and a cleaner planet — ambitions we can all support.
CF Industries regularly reports on our progress in these areas. Our sustainability reporting takes a stakeholder-focused approach. Our traditional sustainability report - Impact: Sustainability at CF Industries - is relevant to all stakeholders and provides an overview of our business, our strategy to accelerate the world's transition to clean energy, and our focus on the environment, safety, workforce and community. Our 2021 ESG Report is tailored to the information needs of shareholders and other capital market participants and is prepared in accordance with the Global Reporting Initiative (GRI) Standards, Sustainability Accounting Standards Board (SASB) Framework, and the Task Force on Climate-related Financial Disclosures (TCFD) guidelines.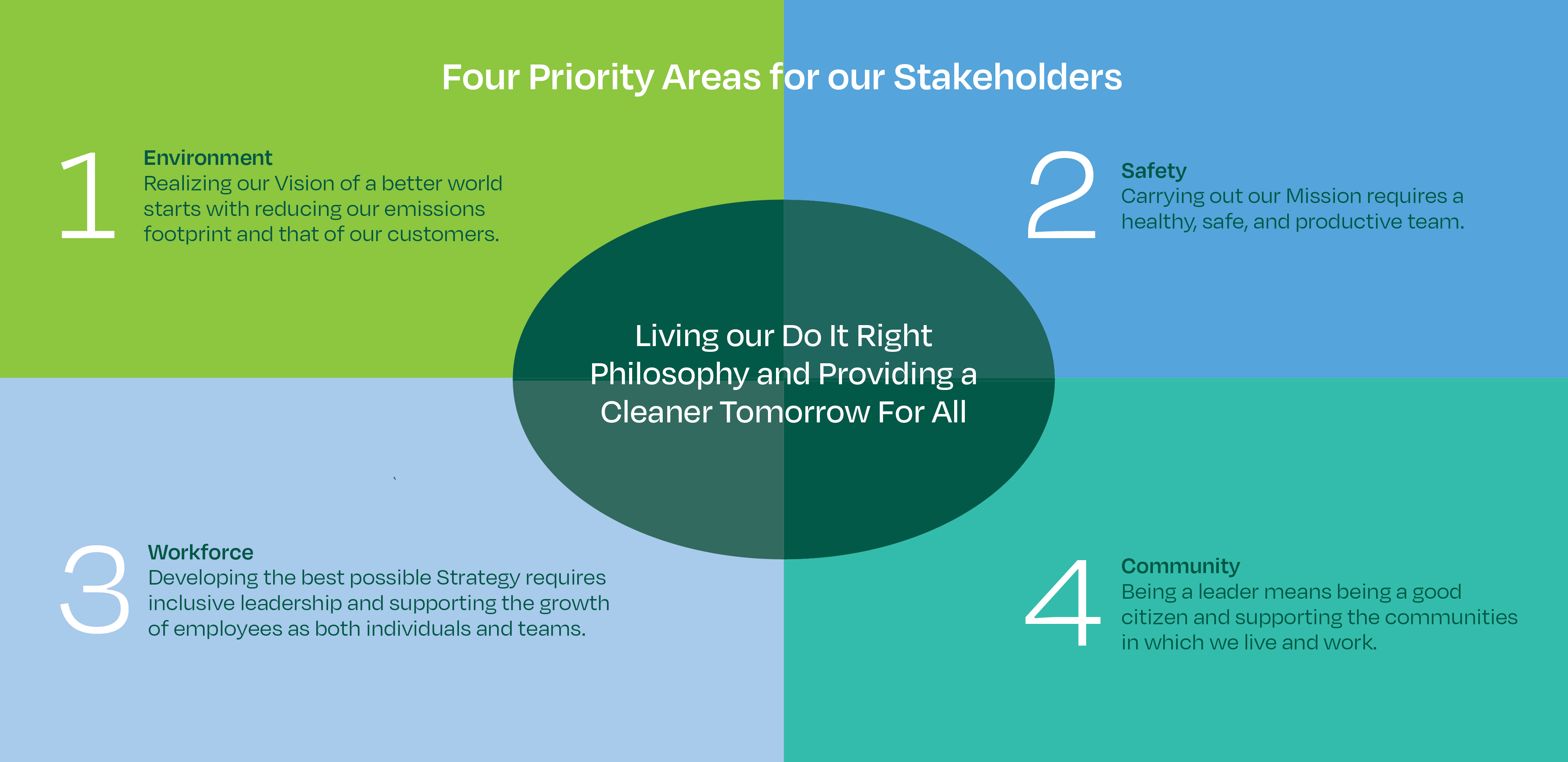 Our Approach to ESG Issues

Energy, Emissions and Climate Change
Our Workplace and Communities

Food Security and Product Stewardship

Ethics, Suppliers and Governance
At CF Industries, our mission is to provide clean energy to feed and fuel the world sustainably. Our employees are focused on safe and reliable operations, environmental stewardship, and disciplined capital and corporate management. We are on a path to decarbonize our ammonia production network – the world's largest – to enable green and blue hydrogen and nitrogen products for energy, fertilizer, emissions abatement and other industrial activities. Our 9 manufacturing complexes in the United States, Canada, and the United Kingdom, an unparalleled storage, transportation and distribution network in North America, and logistics capabilities enabling a global reach underpin our strategy to leverage our unique capabilities to accelerate the world's transition to clean energy.